I was going to write a long article today but a friend of mine stopped me. Over a year ago, I'd posted a link to an addicting game called Boomshine. This morning, he got his revenge : by sending me the same link. Now it seems the day has disappeared without a trace.
Today's xkcd puts it perfectly: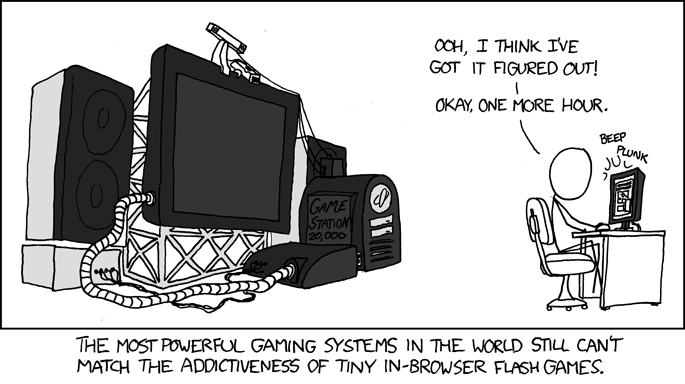 In this spirit, here's my top ten list of addictive flash games which will guarantee to disappear a few hours from your weekend:
I know. That's eleven. I could have even carried on from there but trying to list my favorite games has meant playing my favorite games and I really do need to eat at some point today.
Posted by Taymar on http://mmorpg-info.org.